Day 30!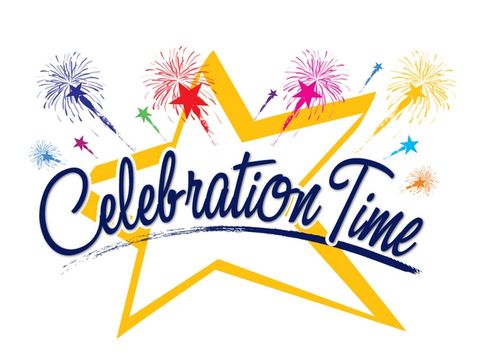 Here it is the end of the road for my daily blog post challenge.  If you are just joining in on the fun, at the beginning of the month I decided to challenge myself to post to my blog everyday in the month of November.  I wanted to challenge myself to get back into the habit of writing and I thought going public might be a good way to keep the challenge going and it worked!  Here we are, we ALL made it to day 30!  I wish I had something grand planned for tonight's post, but I have to confess I don't.  I thought I'd start a draft this morning, but when the alarm clock went off  I hit snooze way too many times.  So here we are, stuck with a free write to close out my November writing challenge.  

Before I map out what's next, I want to thank each of you that has taken the time to comment, like and even read some of my posts. Your participation means so much to me. I truly value your time and thank you for taking the time to stop, click through and actually read my posts; I know how easy it can be to see a post, like it and not really read the post. One of the things I've enjoyed most is the sense of community and connection that I have with each of you, and isn't that one of the things we are searching for; meaningful connection with others. I'll be honest and say there were many days when I just didn't want to write, but I am grateful that I have created a space where I can sit down and process the day, week, month or even the year. I've enjoyed the opportunity to dig through some of my previous writings and share them in a public space. Thank you for coming along for the ride.
So what's next? I'm glad you asked! Moving forward I am committing to posting once a week. I have this idea to explore some of my favorite Christmas hymns during the month of December to coincide with Advent that I want to try to flesh out. I also promise to provide a report of my first solo camping trip, coming up later this week, and I think I would like to post more about my future goals and weight loss challenges (hint it's kind of stalled out, but that's for another day). I do plan to spend some time reading and mapping out themes and future posts on my camping trip this week. One of the things I've learned or re-learned through this process is that I am not a fast writer, and sometimes I need to sketch things out and let them percolate; I want to do more percolating. I want to continue this practice because that's what it is, a practice. I want to continue to share my thoughts, observations, and experiences as I start to sort through am I really a camper? Should I buy a house? Will we all survive Covid-19? I also want to share some of the resources that have inspired me, other people who have been willing to share their stories in either print, video or pictures have inspired me to step out and try new things; so I want to continue to figure out how to step out of my comfort zone and share my story in the hopes that it inspires someone else to do something new, something that they thought maybe one day all do that, let's turn someday into today. So there's much more to come, I promise!